About the Church of Our Saviour, Lutheran (COSL)
Located on the North Shore of Long Island, we are a warmhearted, active, multi-generational church bound together by God's love in our charge to live like Jesus. Therefore, we enjoy the depth of good preaching, inspired music, and the rich blessings of the family of God. Sundays are when we come together to focus our attention on God, give our worship, and receive God's inspiration to renew and strengthen us for the week ahead. Our main focuses are helping one another stand firm in their faith and teaching children and young adults about the love and grace of Jesus Christ. In addition, as the people of God, we work every day to forgive as we have been forgiven, to live in peace, and to support each other as we try to follow the way of the Lord. 
What We Believe
Lutherans
Are a part of the one, holy, catholic and apostolic Church of Jesus Christ.
Are the largest protestant denomination in the world.
Base their faith on God's Word – the Bible.
Confess the Holy Trinity as taught in the Apostles' and Nicene Creeds.
Believe that God's grace saves us through Jesus Christ, and not our own good works.
Believe that God comes to us through the Word and the Sacraments within the community of God's people.
Stress Christian Education for all baptized children of God.
Regard the congregation as a community in Christ, not merely another social organization.
Feel a close relationship with all Christians throughout the world.
Our History
The Church of Our Saviour, Lutheran was founded in December of 1937 and consisted of 38 original members. At that time services were held above the shops of what is now Munsey Center on Northern Blvd. On December 13, 1940, the congregation was incorporated and became self-supporting. The congregation broke ground for its current location in 1949, and the building was dedicated in 1950. With growing membership, an educational wing was added in 1962. Since its founding, the ministry has been led by five pastors, Rev. William Weber (Sept. 1938 – Sept. 1972), Rev. Dr. C. Thomas Spitz (Jan. 1974 – Oct. 1983), Rev. Thomas E. Hammond (Oct. 1984 – Sept. 2003), Rev. Raymond Ormand (Feb. 2004 – Oct. 2012), and Rev. Marc Herbst (Sept. 2015 – present).
Who We Are
Our Team Leadership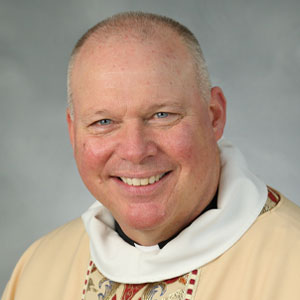 Pastor: Rev. Marc Herbst
The Reverend Marc Herbst was called to serve as the congregation's fifth pastor on September 20, 2015. Previously, he served as the Chief of Staff for the regional bishop and synod of the ELCA and as the pastor of Faith Lutheran Church, Syosset, NY. A lifelong Lutheran, Pastor Herbst joined the ELCA roster as a second-career pastor, having extensive experience in business management, communications, engineering, and public policy. In addition to a Master of Divinity degree, he holds an M.S. degree in Transportation Planning and Engineering and a B.S. degree in Business Administration. Pastor Herbst, known for the gift of preaching without notes, strives to deliver contemporary and relative messages inspired through scripture. He is also passionate about conveying engaging messages for our youngsters.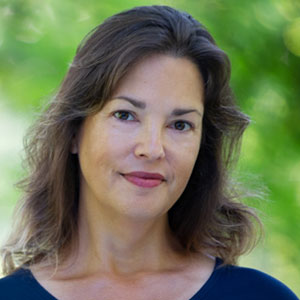 Administrator/Director of Communications: Jeanine Davis
Jeanine, a life-long Lutheran and active faithful leader of her home congregation, brings to our congregation her gifts of communications and management skills.  Throughout her career, she has assisted nonprofit organizations enhance their marketing and development programs with her expertise in graphic and advertising design. In addition to serving our ministry, she manages a certified New York State minority and women-owned business enterprise (MWBE). After graduating from Long Island Lutheran High School, Jeanine went on to complete her educational studies at the Fashion Institute of Technology and the School of Visual Arts.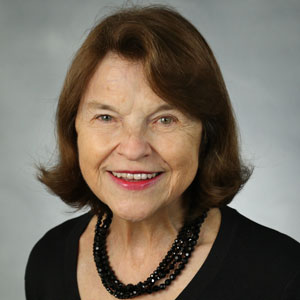 Director of Music Ministries: Judith Feuss
Judith is a resident of Port Washington and is well known in the community, having served as Director of Music/Organist at the Reform Church of Manhasset and as organist at the Congregational Church of Manhasset. She taught general music and chorus at Northside Elementary School in Farmingdale and maintains an active studio of piano, voice, and woodwind students. Her career highlights include performing at the White House and the Vatican Pavilion at the World's Fair.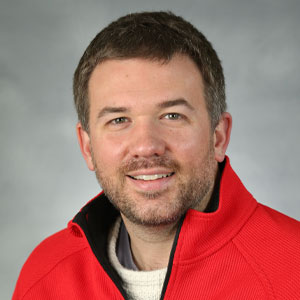 Director of Youth Ministries: Bobby Stainkamp
Bobby, a long-time member of our congregation, was blessed to be raised in our faith community and now shares his similar experiences and joys with today's youngsters. His leadership helps guide the faith formation of the youth in our community as he coordinates our early education programs and youth activities. Bobby currently serves as a teacher at Trinity Lutheran School in Hicksville, specializing in music and technology. He holds both a masters and bachelor's degree from the C.W. Post campus of Long Island University. He also has been serving as the Youth Director of Trinity Lutheran Church and School since 2014.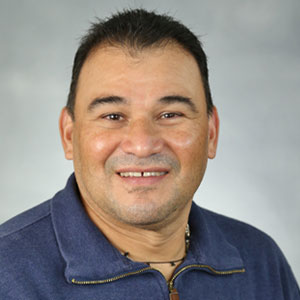 Sexton: E. Antonio Centeno
Antonio, a native of El Salvador, courageously left his country to pursue a better life for himself and his family in the United States. Upon arriving in our nation, he held several jobs before ultimately accepting his current position with our congregation in November 1998. Since then we have been blessed to have Antonio cheerfully caring for the maintenance and repairs of our property and grounds. The congregation was proud to celebrate Antonio officially becoming a citizen of the United States in 2013.
Congregation Council 2021
Lisa M. Keenan, President
Kathy McNally, Vice President
Kimberly Deremick, Treasurer
Jamie Stainkamp, Secretary
Kari Catuogno
Dan Hanley
Laurie Herbert
Ingrid Muller
Matthew Newhall
Laura Petras
Sharon Rivilli
Owen Wall
Wayne Wink